LAVAL VIRTUAL, 3 EVENTS IN 1!
From 12 to 14 April
Professional days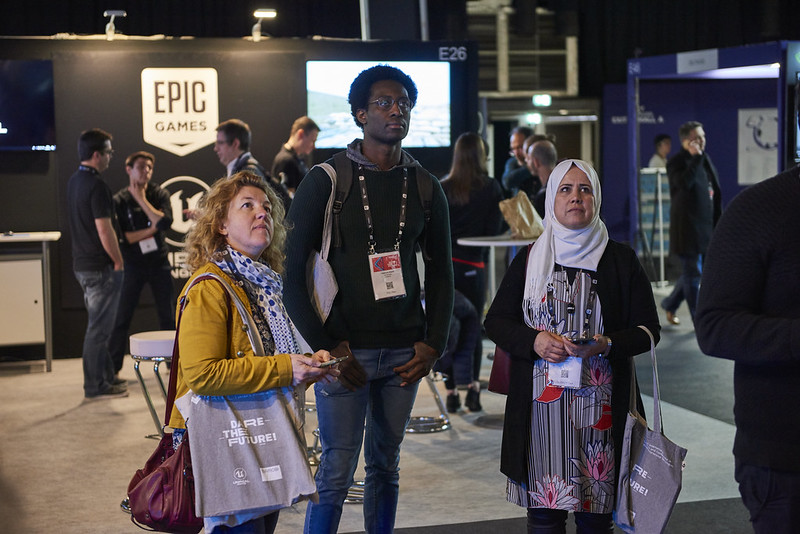 The Laval Virtual tradeshow will take place from Wednesday 12 to Friday 14 April 2023.

The exhibition will take place over 3 Halls (A,B,C) at the Espace Mayenne (2 rue Joséphine Baker, 53000 Laval).
From 12 to 16 April
Public days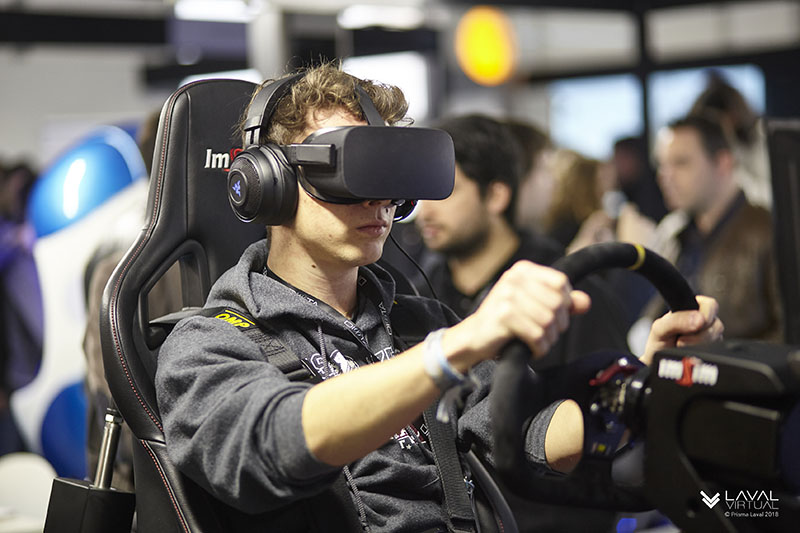 The exhibition for the general public will also open on Wednesday 12 April.
Visitors will have access to Hall C of Espace Mayenne and the Recto VRso digital art festival.
From 12 to 16 April
Recto VRso: the digital art festival
The Art & VR Gallery of Recto VRso, the exhibition of works by international artists, will take place at Espace Mayenne. The OFF, an exhibition of academic and artistic projects, will take place at Le Quarante (40 Rue du Britais, 53000 Laval)
Planning of the 25th edition
Exhibition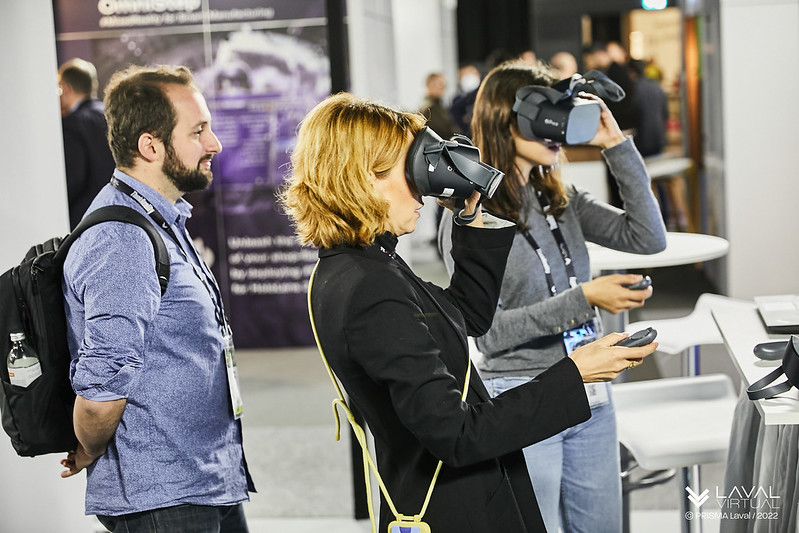 During the exhibition, meet your customers and future partners! Laval Virtual offers many networking opportunities.
Opening times
•Wednesday 12 April: 10:00 am – 6:00 pm
•Thursday 13 April : 9:00 am – 6:30 pm
•Friday 14 April : 9:00 am – 5:00 pm
Conferences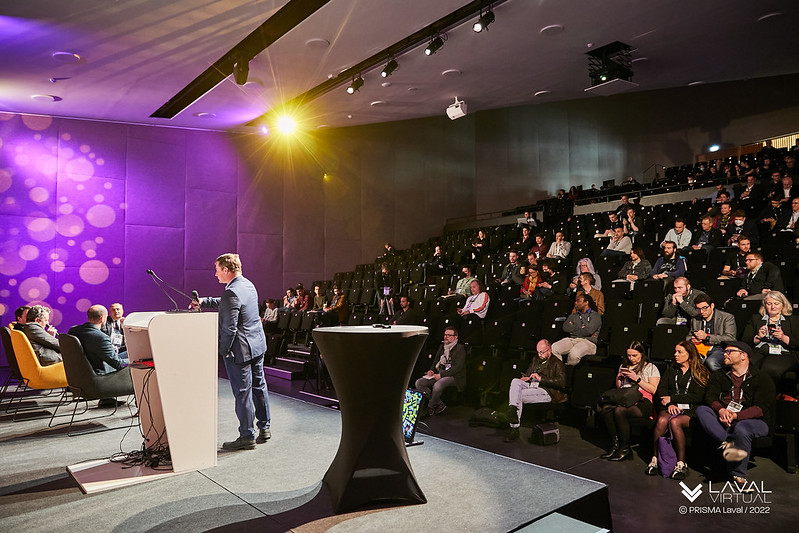 The BtoB conferences at Laval Virtual promote the immersive technology sector while answering the major questions of users.
The conferences will be held from 12 to 14 April 2023.
Highlights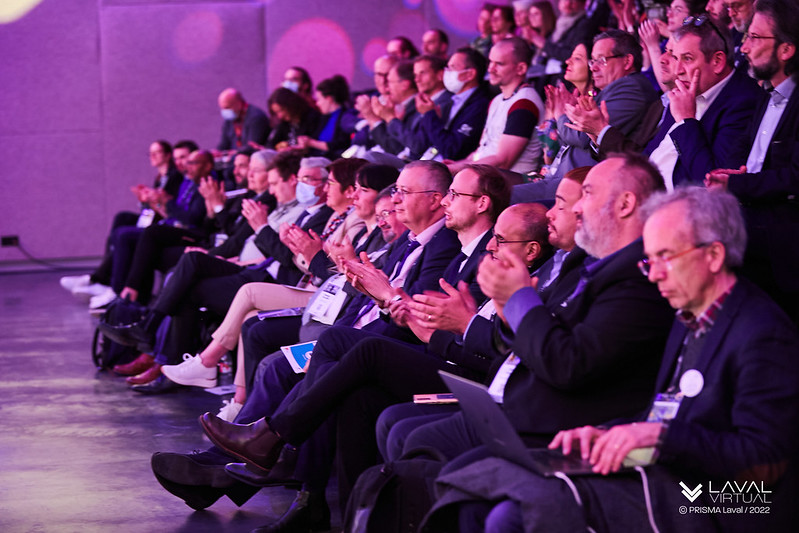 Several highlights will take place during Laval Virtual. These events will be accessible to visitors with a Full Pass.
•Tuesday 11 April : Networking Dinner ( 7:00 pm – 00:00)
•Wednesday 12 April : LV Party (7:00 pm – 00:00)
•Thursday 13 April : Awards Ceremony (7:00 pm – 08:30 pm)
Floor Plan
We look forward to seeing you at the 25th edition! To help you prepare your visit and better plan your visit to the exhibition, we have provided you with the map opposite. Here you will find the locations of the exhibitors (company, stand number) in the different halls.
ℹ️ Please note that the plan evolves daily and will be regularly updated.
•Last update: 20 March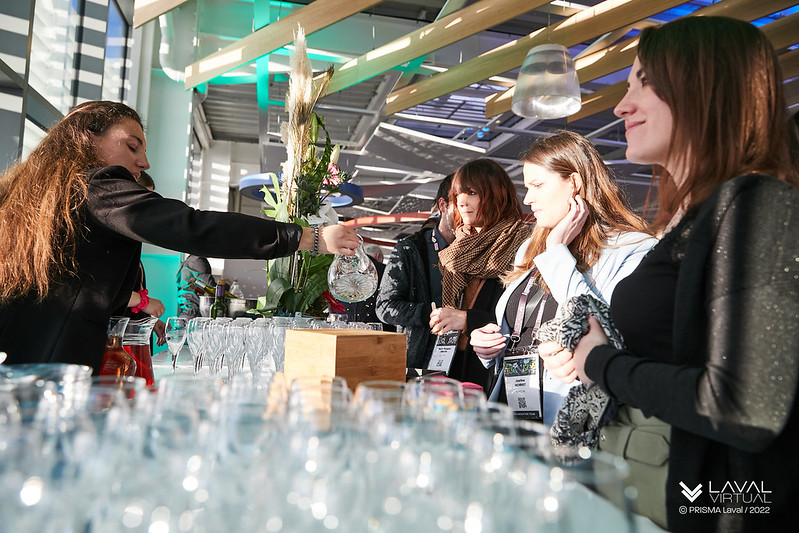 Take a meal on site
During the event, you will have the opportunity to have lunch directly on site. Several possibilities: Sweet catering (hot and cold drinks, cakes…) at Lounge 2, 3 and 4; Indoors meals (wraps & salads) at Lounge 1; Food-trucks (hot meals outside, next to Hall C)
• La BaraK (burger, fries, wraps, nuggets)
• La Canchan Pasta ("home-made" pasta box)
• Le Tortillon Brioché (brioche dough rolled up and filled, savoury or sweet)
• Le 137 (world food)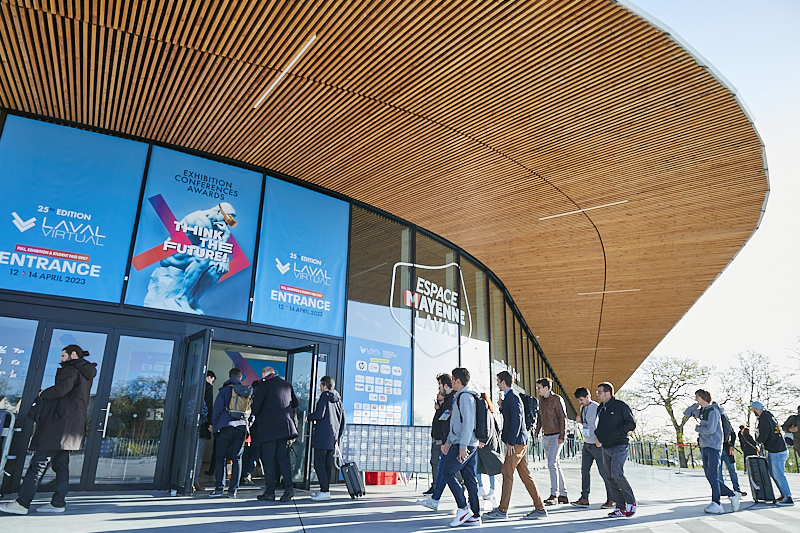 Get your pass now!