LAVAL VIRTUAL, 3 EVENTS IN 1!
From 12 to 14 April
Professional days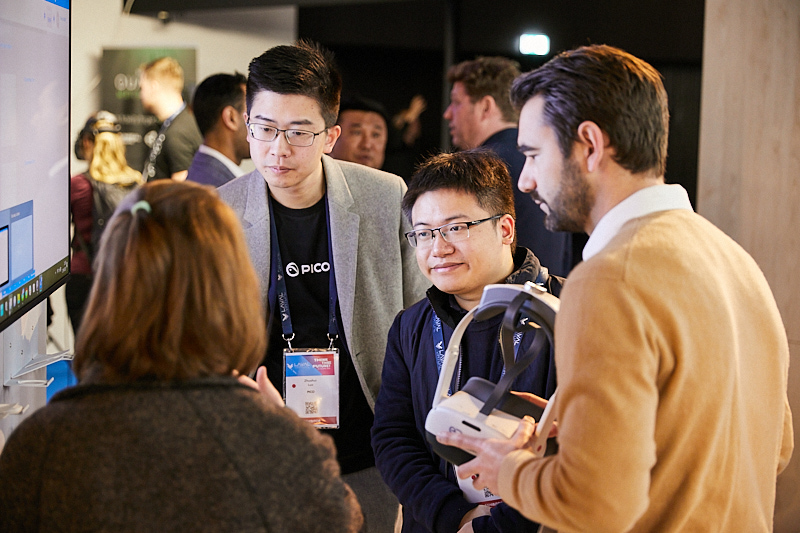 Laval Virtual took place from Wednesday April 12 to Friday April 14, 2023.
The exhibition, spread over 3 Halls (A, B and C), took place at Espace Mayenne (2 rue Joséphine Baker, 53000 Laval).
From 12 to 16 April
Public days
The exhibition for the general public also opened on Wednesday April 12.
Visitors had the access to Hall C of Espace Mayenne and the Recto VRso digital art festival.
From 12 to 16 April
Recto VRso: the digital art festival
L'Art & VR Gallery de Recto VRso,l'exposition d'œuvres d'artistes internationaux, s'est déroulée à l'Espace Mayenne. Le OFF, exposition de projets universitaires et artistiques, s'est déroulé au Quarante (40 Rue du Britais, 53000 Laval)
Discover the programme of the professional days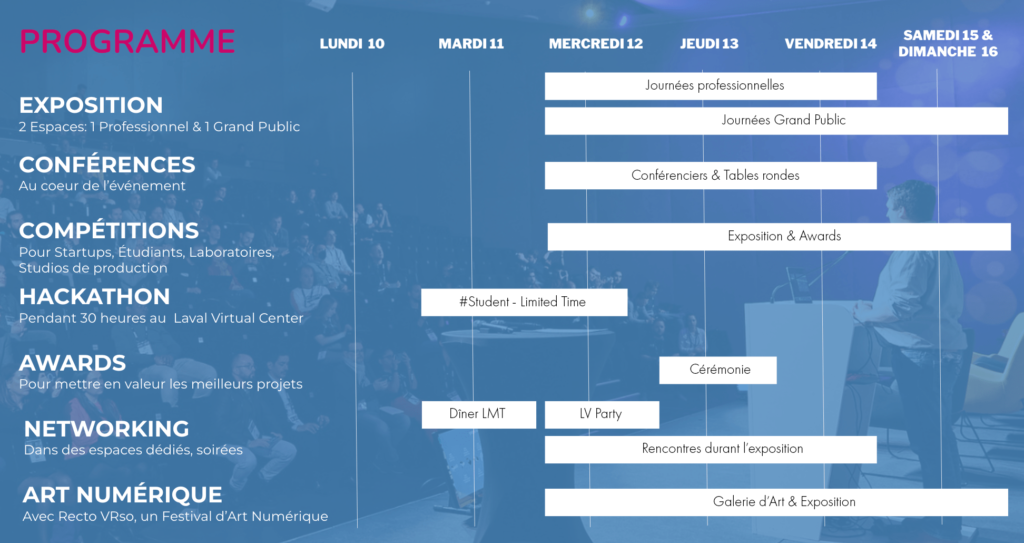 Exhibition
During the exhibition, meet your customers and future partners! Laval Virtual offers many networking opportunities.
Opening times
•Wednesday 12 April: 10:00 am – 6:00 pm
•Thursday 13 April : 9:00 am – 6:30 pm
•Friday 14 April : 9:00 am – 5:00 pm
Conferences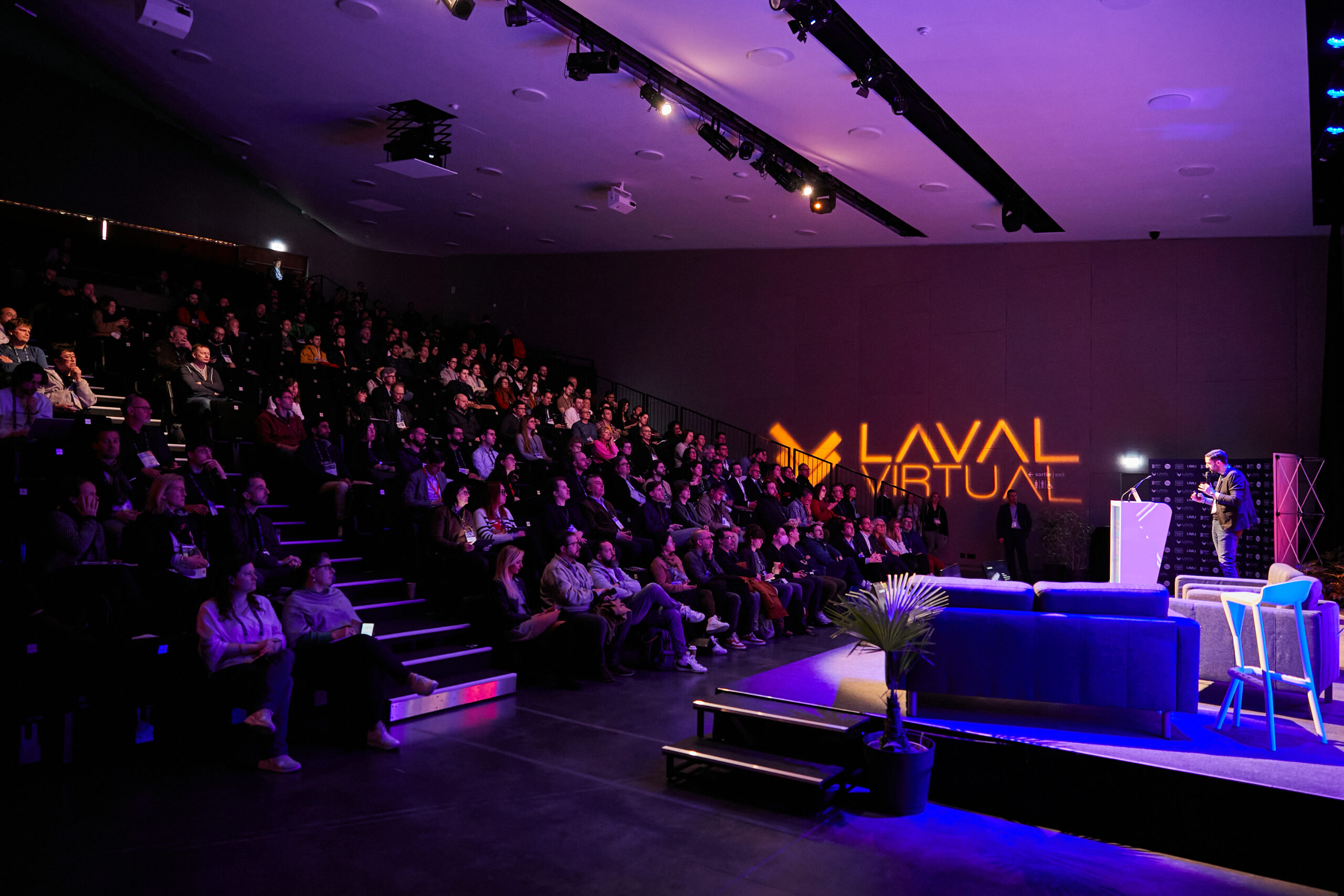 The BtoB conferences at Laval Virtual promote the immersive technology sector while answering the major questions of users.
The conferences will be held from 12 to 14 April 2023.
Highlights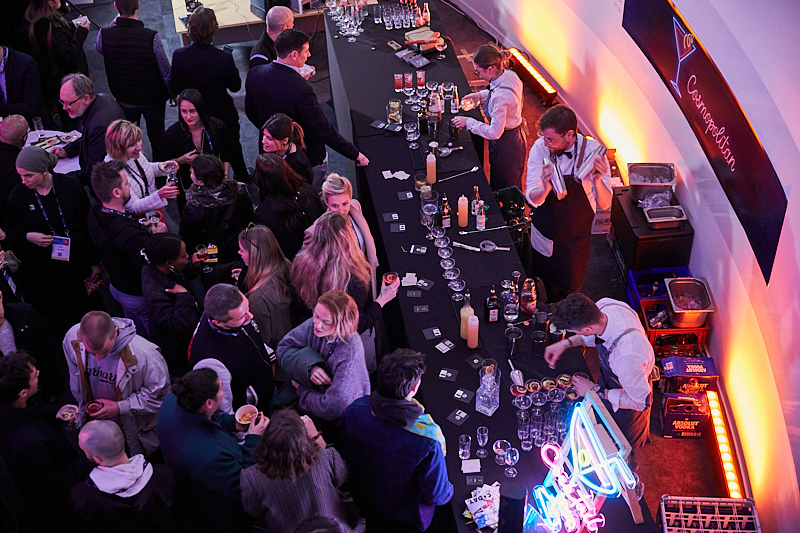 There will be several highlights at Laval Virtual. These events were open to visitors with a Full Pass.
-Tuesday April 11: Networking dinner (7:30 pm – 11:00 pm)
•Wednesday 12 April : LV Party (7:00 pm – 00:00)
•Thursday 13 April : Awards Ceremony (7:00 pm – 08:30 pm)
Floor Plan
We were delighted to welcome you to our 25th edition! To help you prepare your visit and plan your visit to the show, we've provided the map opposite. Here you will find the locations of the exhibitors (company, stand number) in the different halls.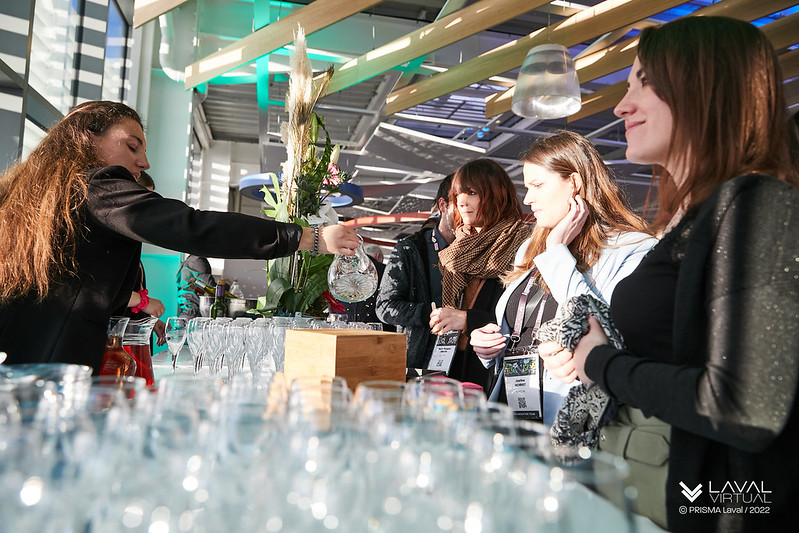 Eating on site
During the event, you had the opportunity to have lunch directly at the show. Several options at this level: Sweet food (hot and cold drinks, cakes…) in Lounges 3 and 4; Table food (wraps and salads) in Lounge 1; Food-trucks (hot meals outside, next to Hall C).
• La BaraK (burger, fries, wraps, nuggets)
• La Canchan Pasta ("home-made" pasta box)
• Le Tortillon Brioché (brioche dough rolled up and filled, savoury or sweet)
• Le 137 (world food)
Lounges Sponsor
Amber
Founded in 2013 in Bucharest, Amber is a creative agency structured as a network of studios with different specializations, offering a wide range of game development solutions, including full product delivery, co-development, platform conversion, live operations and support services. Some of the most famous game companies Amber has worked with or still works with include Amazon, King, Big Fish Games, Disney, N3twork, Rovio, Warner Media and That Game Company. Amber has developed games such as Tetris Beat, Super Spy Ryan, PositronX, Wild Things and Link Twin, and has contributed to the development of hit titles such as Sky: Children of Light, Nascar Heat 5 and more. Amber is headquartered in Bucharest, with offices in Botoșani, San Francisco, Los Angeles, Guadalajara, Montreal, Warsaw and Kiev.
Discover our blog articles