Showcasing VR/AR talent and their innovations
For the past 25 years now, Laval Virtual has been committed to showcasing XR solution innovators around the world. The Laval Virtual Awards shine a light on remarkable virtual and augmented reality projects and the brains behind them. In each category, a few projects were selected to compete for an award. The prestigious award ceremony took place on Thursday 13 April 2023 during the 25th edition of Laval Virtual.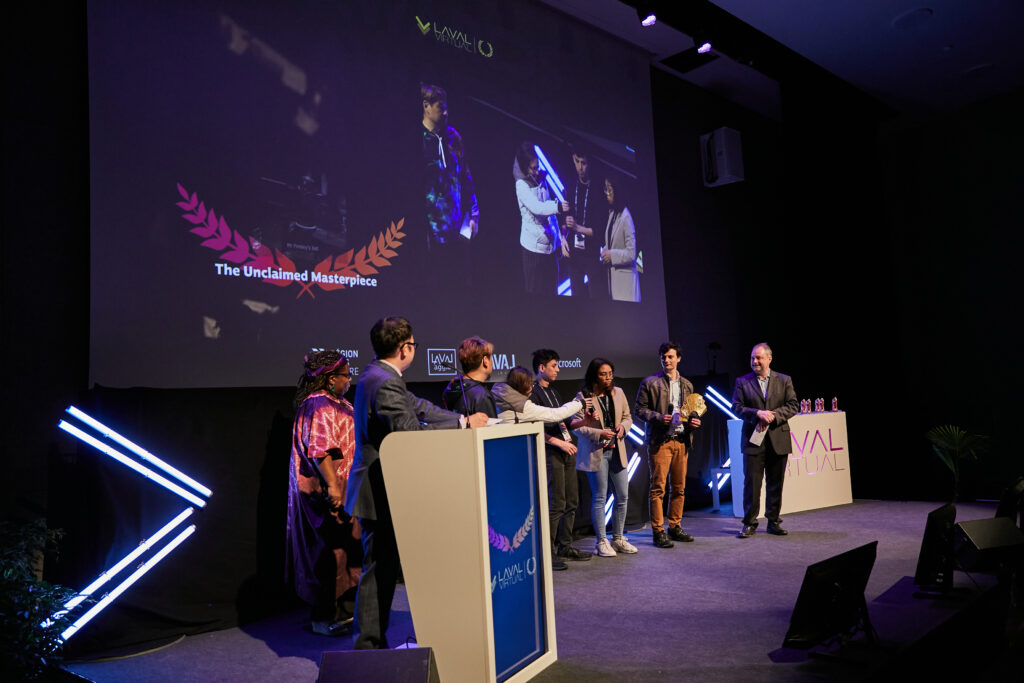 2023 Ceremony
the 2023 winners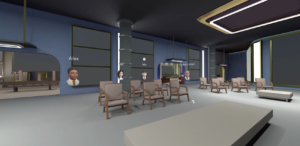 Aptero
APTERO
Aptero is a webXR metaverse platform that integrates with collaboration…
Know more
Virtual Worlds & Metaverse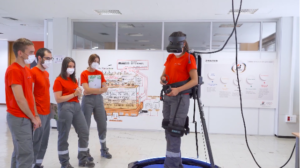 Bridgestone b-campus-training 3.0
Audace & Bridgestone
For all industrial players, training newcomers is an important investment…
Know more
Education & Training
From Fire to Flame: The Journey of Light
Vrisch Multimedia Production
Users embark on the journey through the evolution of lighting,…
Know more
Marketing or Advertising Campaign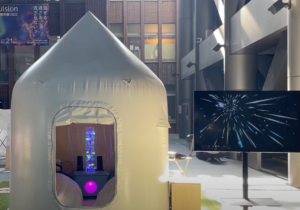 Hall C Booth R5
Inclusive Quiet Room
The University of Tokyo / Nagoya Institute of Technology
'The Inclusive Quiet Room is a 'quiet room' that combines…
Know more
-Siggraph Award/ReVolution #Research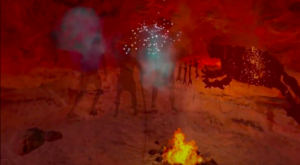 Hall C Booth Xp6
Ink & Fire
Studio KwO XR & VRXP
The interactive exhibition Ink & Fire will take the visitor…
Know more
ReVolution #Experiences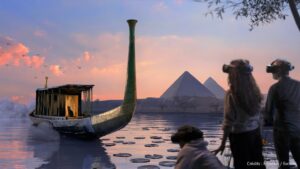 L'Horizon de Kheops
Emissive
Accompanied by goddess Bastet, travel through time and dive into…
Know more
Consumer Experience & Entertainment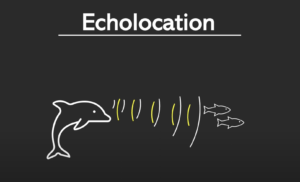 Hall C Booth R13
MEcholocation
Gifu University
Are you able to see the world without your eyes?…
Know more
ReVolution #Research

Hall C Booth R3
Meta Table β
Kanagawa Institute of Technology and OryLab Inc.
Meta Table β is a table where people in remote…
Know more
XR for a Cause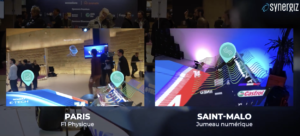 Hall B Booth B41
Mixed Reality Harbor Solution
Synergiz
Amongst all the challenges a company faces, it is essential…
Know more
Enterprise & Productivity Solution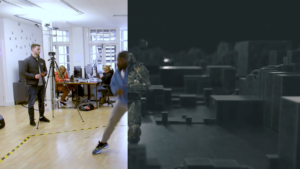 Move.ai
Move.ai brings markerless motion capture to the masses. Using the…
Know more
ReVolution #StartUps
Quality Assurance Test Protocole
Quality Assurance Test Protocole is an asymetric video game where…
Know more
ReVolution #Students Limited Time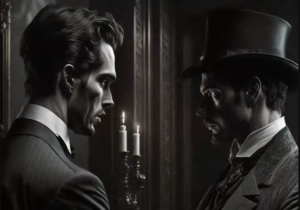 Hall C Booth ST7
The Unclaimed Masterpiece
The Unclaimed Masterpiece
In this virtual reality experience, you play as a thief…
Know more
ReVolution #Students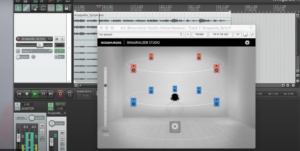 Hall A Booth A86
Virtual Acoustic Mixer
Noise Makers – Destination Rennes
Virtual Acoustic Mixer is an authoring tool to deliver high-quality…
Know more
Developer & Authoring Tools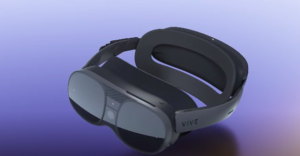 VIVE XR Élite
HTC Vive
VIVE XR Elite is a next-generation experience. Lightweight (625g), powerful,…
Know more
Hardware
The Laval Virtual Awards Jury
Fabien DUMON
Head of Mixed Reality Platform, Airbus Defence & Space
I'm leading the Holographic Academy, the Airbus internal development studio…
Know more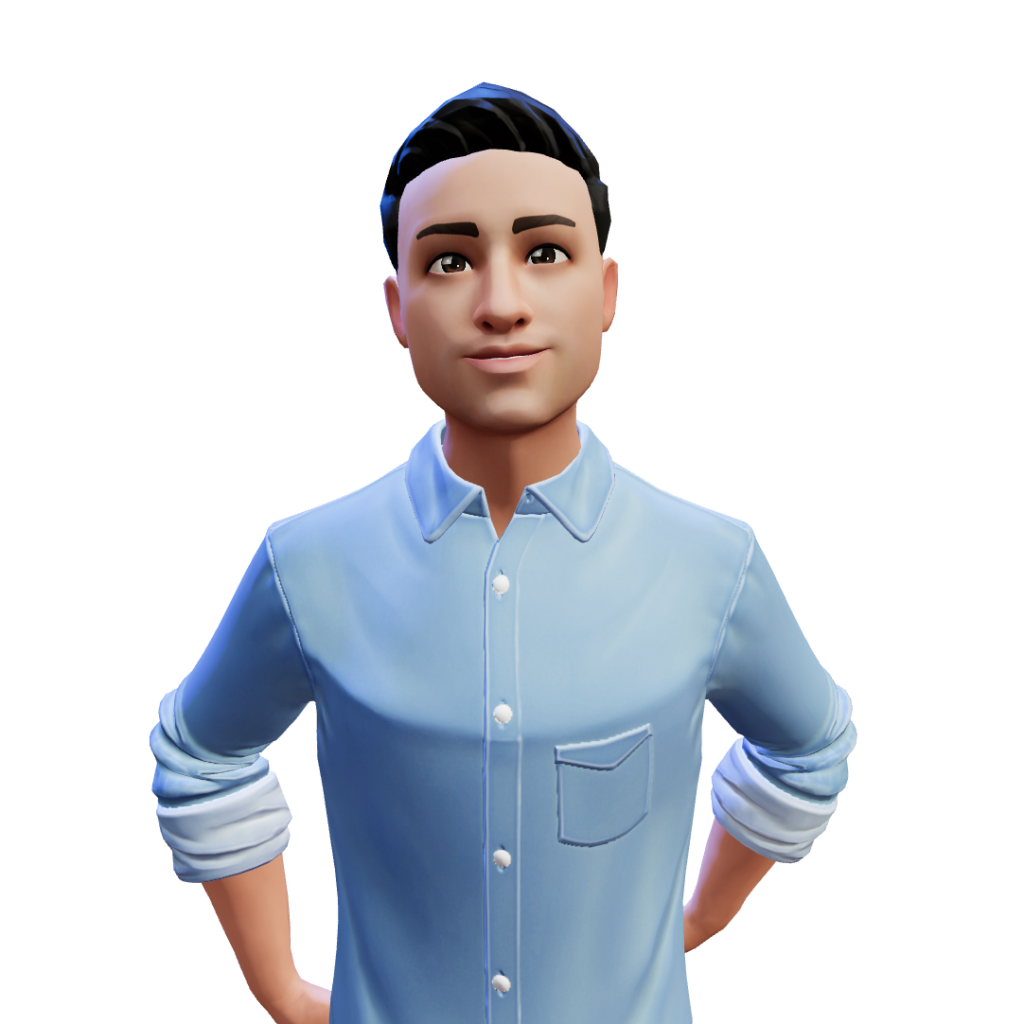 David-Henri BISMUTH
Head of Metaverse, PwC
XR passionate since 2013, I am in charge of Innovation…
Know more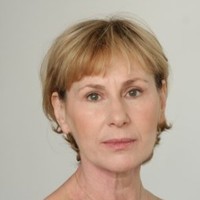 Miriam REINER
Professor, Technion
I study how virtual reality and augmented reality enhance human…
Know more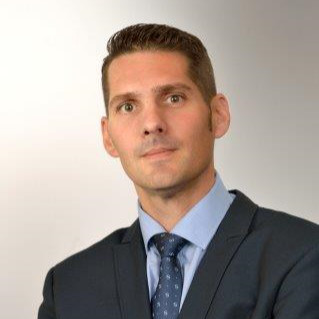 Nicolas LEPAPE
Manufacturing Workplace Manager / Group Domain Leader AR – VR, SAFRAN
Safran Group Domain Leader for VR & AR. Laval Virtual…
Know more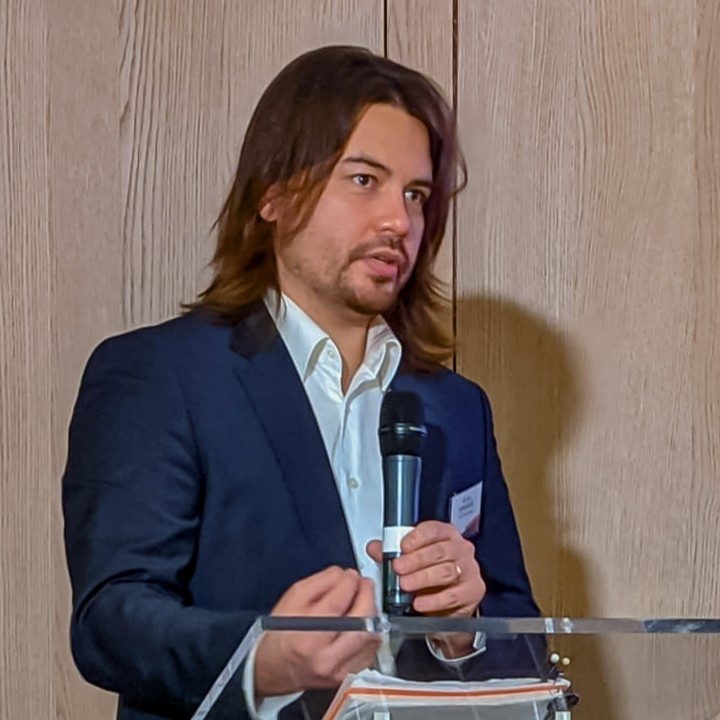 Michael BARNGROVER
Researcher & Developer, Raptor Dance Studios
I'm an XR omnivore that produces exhibitions and industry events,…
Know more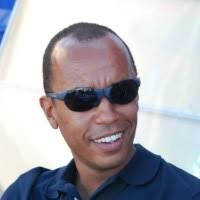 Arnaud TOURE
Field Application Engineer, AMD
GPU specialist, I love to participate to Laval Virtual. The…
Know more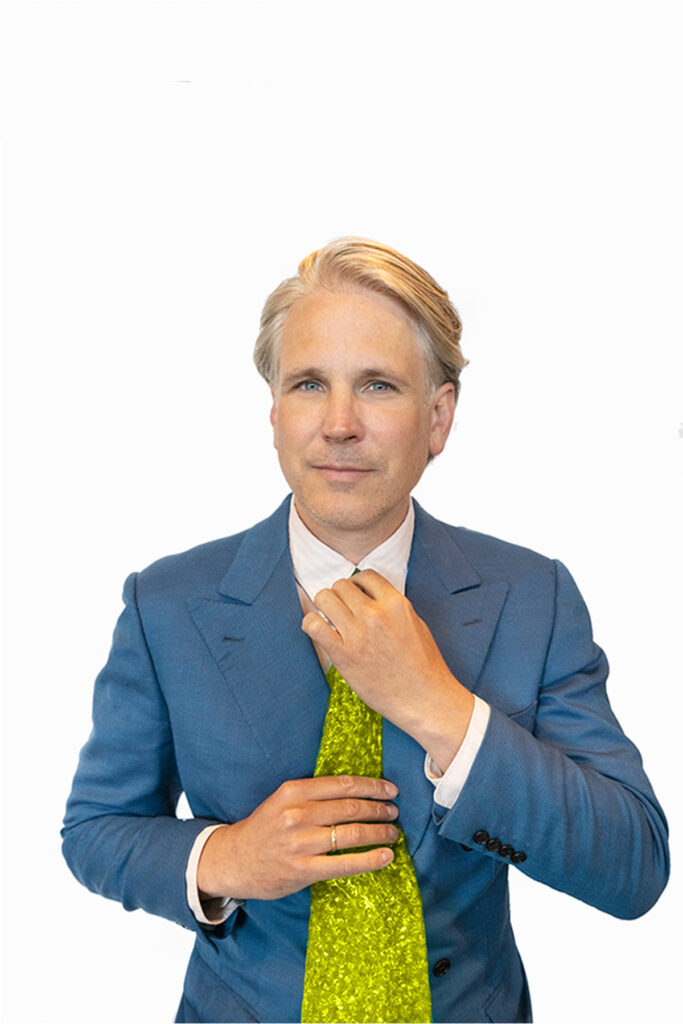 Benjamin DE WIT
Festival Director, VRDays Foundation
Benjamin de Wit is co-founder and Festival Director of VRDays…
Know more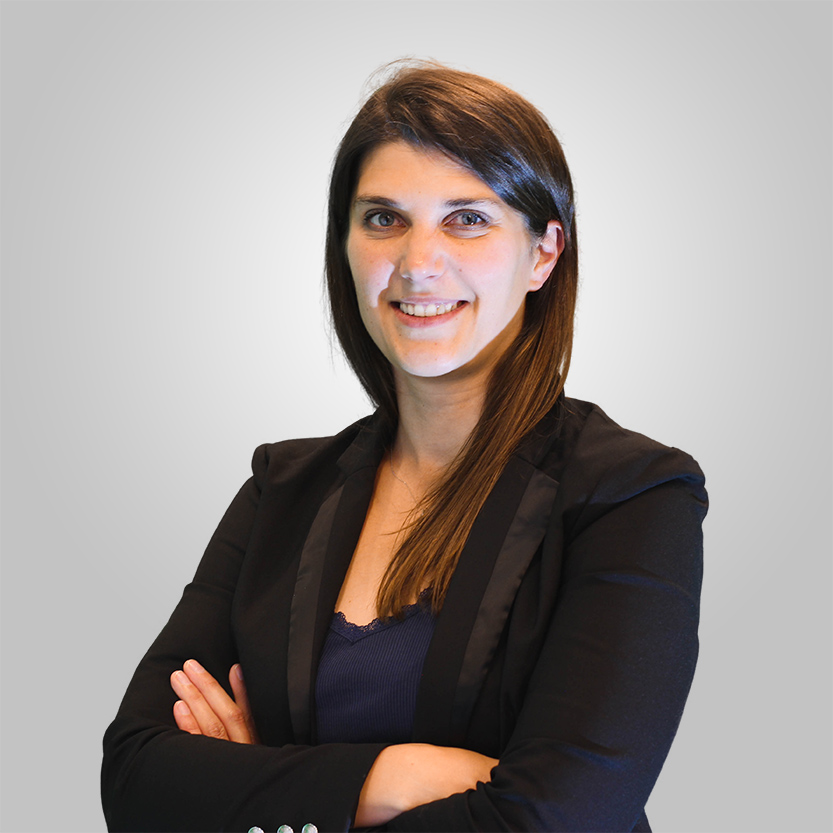 Marie LEBLANC
Head of Consulting, Komodal
I'm a designer and expert in XR and metaverse uses.…
Know more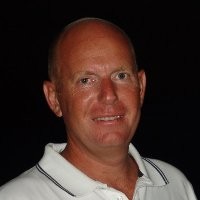 Philippe BORNSTEIN
President, XR+ (by The Lucid Dreams Company) / CNXR
I live a passion for communication and technologies for 20…
Know more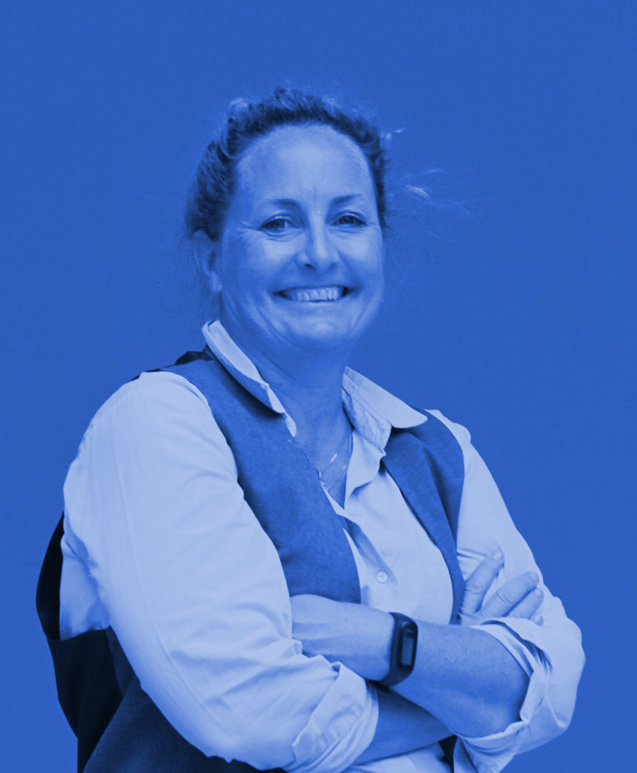 Caroline VANHOVE
Director Project Manager, HommAR
HommAR is a company specialized in immersive technologies immersive technologies:…
Know more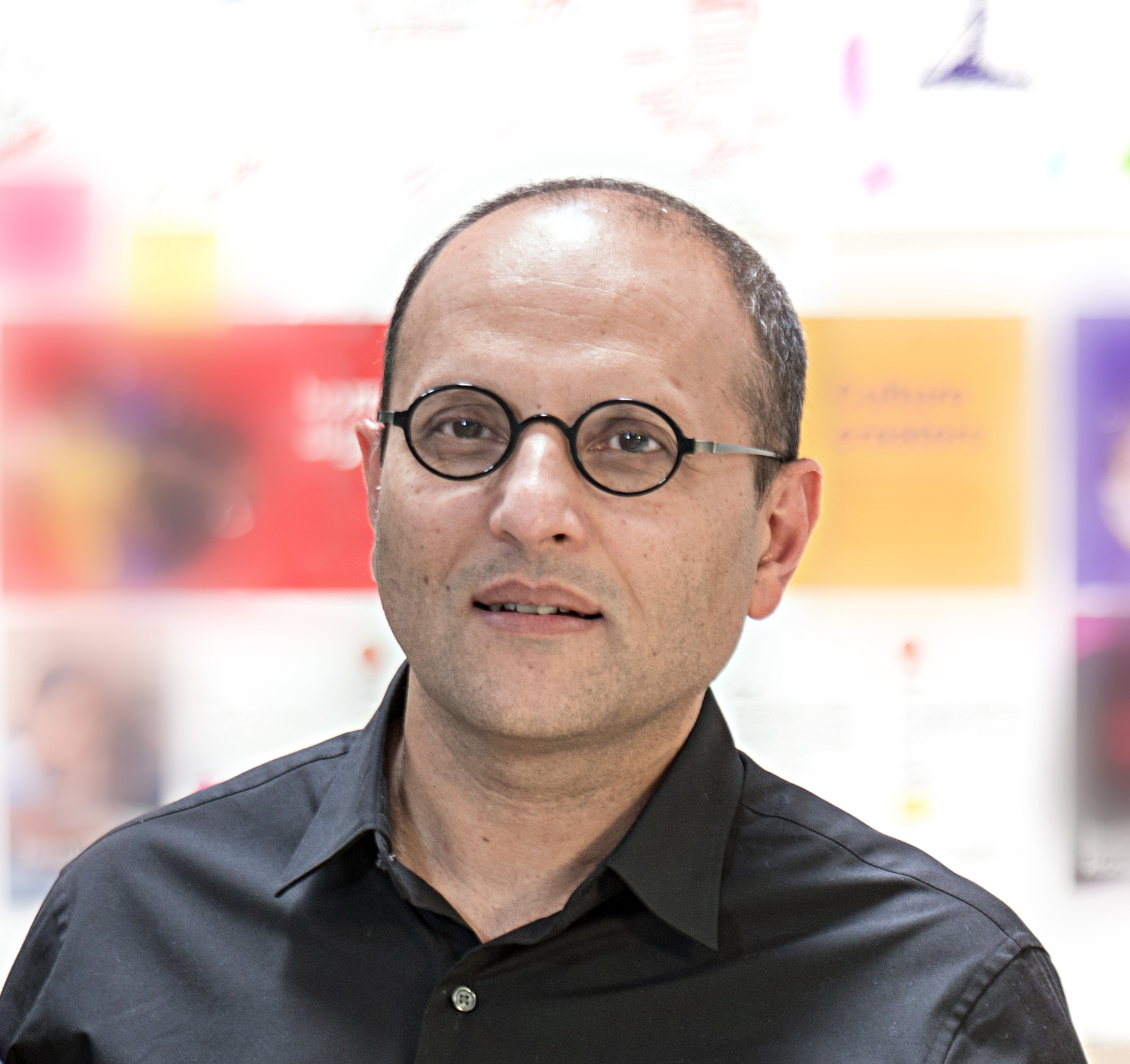 Alok NANDI
Creative Director / Interaction Designer, Architempo / Spread Design
As a designer, creative director, design strategist, writer-director, Alok Nandi…
Know more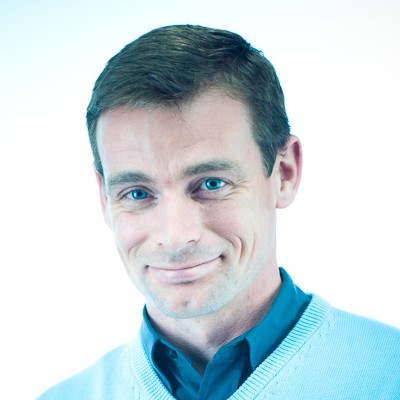 Grégory MAUBON
AR Independent Consultant, GMC
Grégory Maubon is an independant consultant in augmented reality (presenter…
Know more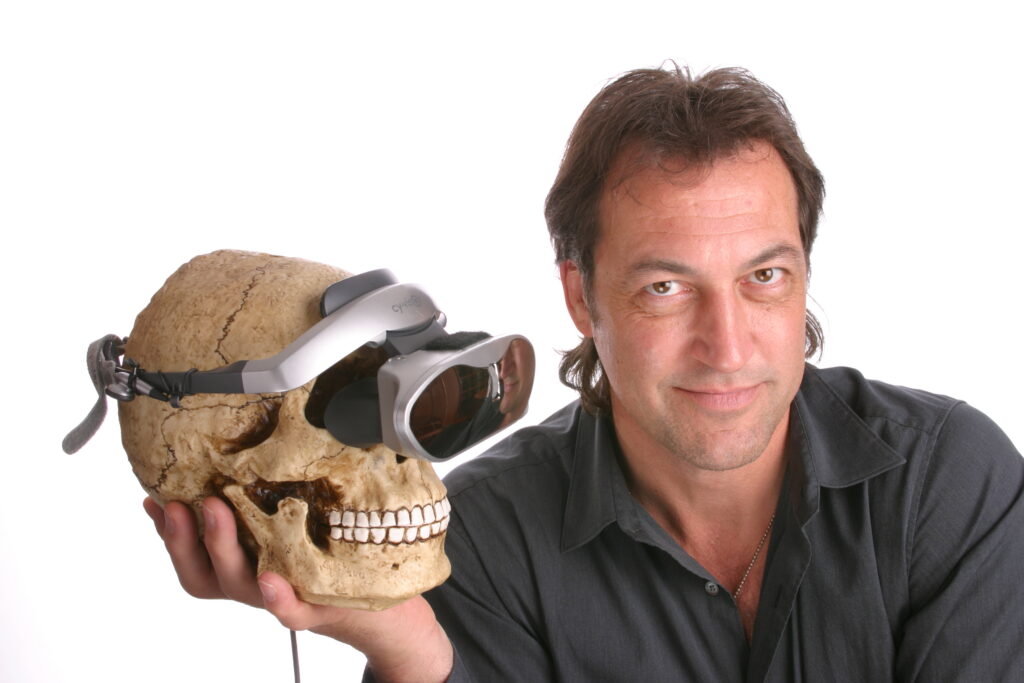 Skip RIZZO
Research Professor and MedVR Research Director, University of Southern California
Long history of participation with Laval Virtual since 2000.
Know more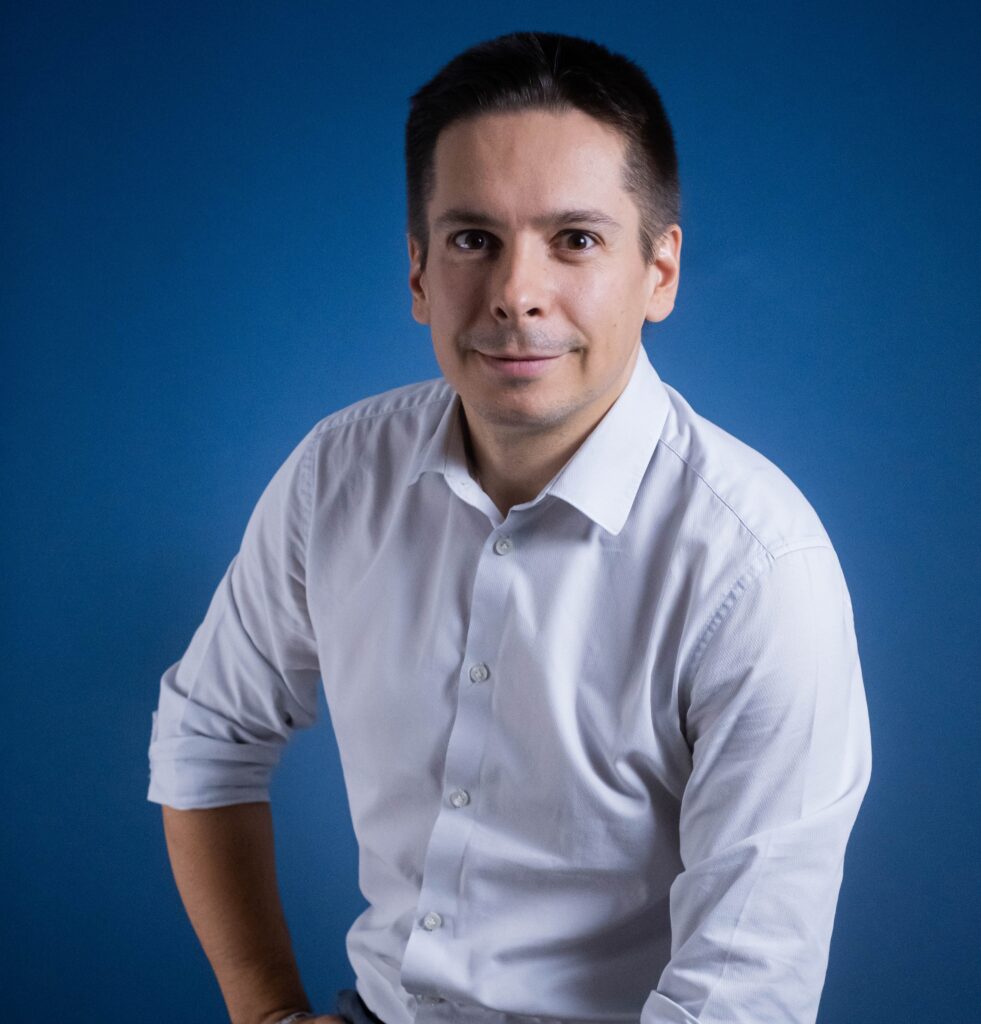 Guillaume TACCOEN
Augmented Reality Solutions for Industry, PTC
I'm at the crossroads between Industry and Augmented reality.
Know more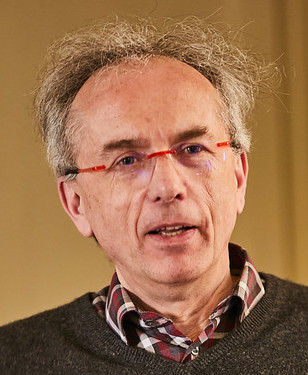 Simon RICHIR
Professor, Arts et Métiers
Simon Richir, Eng, Ph.D., is Professor at Arts et Metiers…
Know more
Edouard AUVINET
My research activity focus on identifying and validate best use…
Know more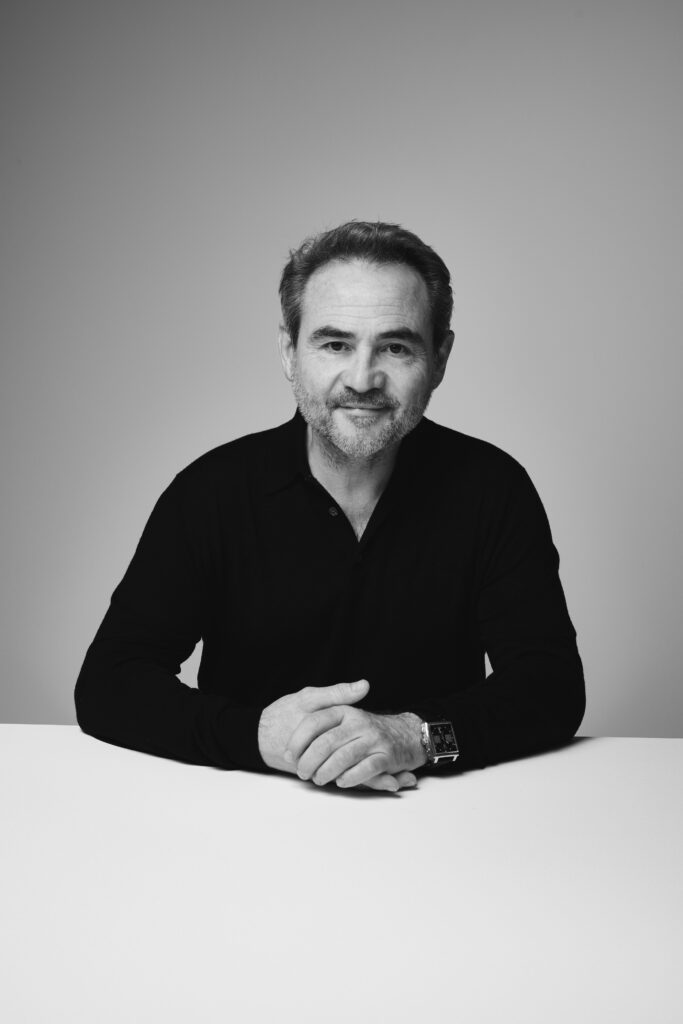 Christophe CHARTIER
Co-founder and CEO, IMMERSION
Self-taught fascinated by Virtual Reality, Christophe Chartier is the Immersion's…
Know more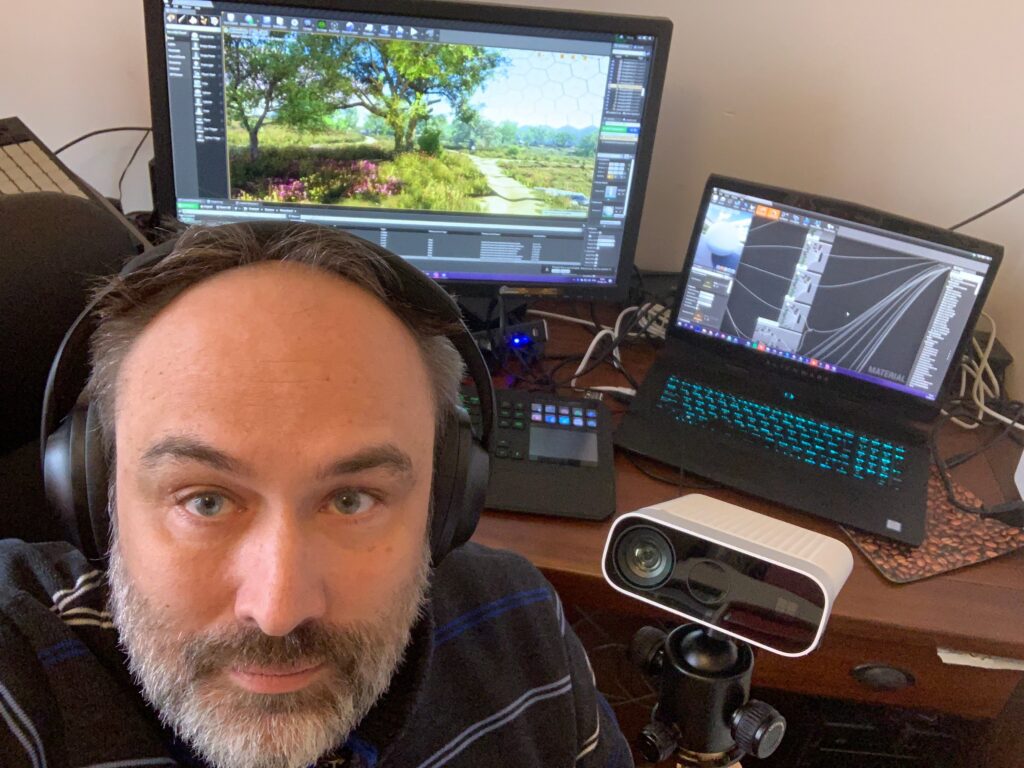 Thierry BENOIST
Lab Manager, European Commission
I manage the XRLab of the Joint Research Centre of…
Know more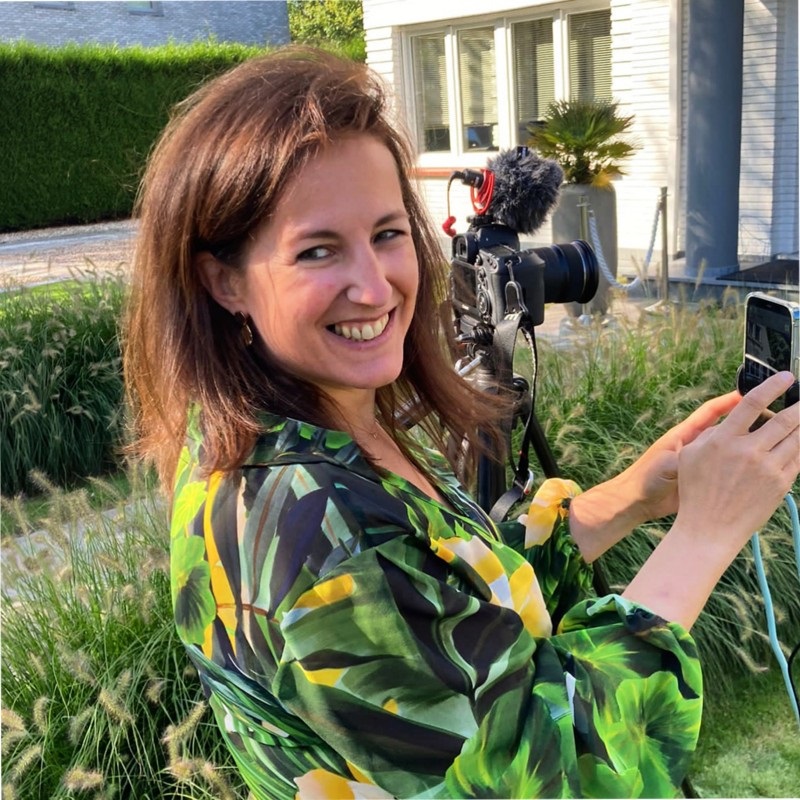 Isabel DE PEUTER-RUTTEN
Virtual Explorer (CEO, Director, President a.i.), Euromersive – GatherVerse Europe – XR-One|Mizik
As a nomadic virtual explorer – with a diverse background…
Know more
Aurite KOUTS
Creative Industries Community Lead, Cap Digital
Aurite holds a PhD in sociology and is a graduate…
Know more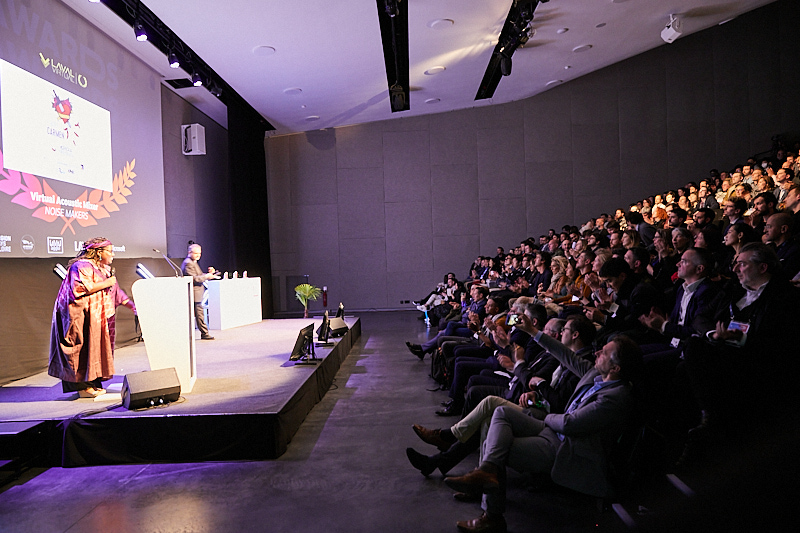 Discover the Awards nominees