Take part in the biggest VR/AR event !
Industry pros, start-uppers, academics, creatives and pioneers in immersive technologies have been flocking to the Laval Virtual exhibition since 1999, Exceptional networking and business opportunities with nearly 10,000 visitors! Europe's world-renowned leading VR/AR exhibition Laval Virtual is celebrating its 25th edition ! Be part of the event that a wide network of experts call home.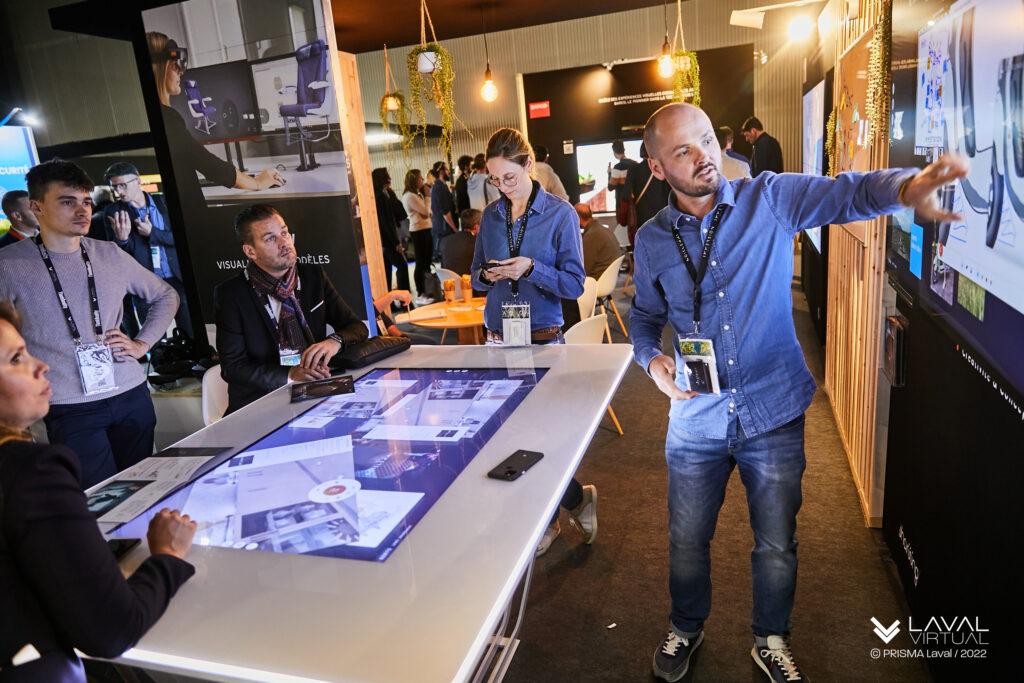 Meet clients and future partners
Laval Virtual is aimed at anyone looking to deepen their understanding of immersive technology and how it can be used. Boost visibility for your solutions across your target audiences: major companies, new users and investors from a host of different sectors: Industry, Research, Asset Management, Health, Marketing, Construction, and more.
Networking opportunities
Laval Virtual is awash with opportunities to connect with others thanks to a jam-packed line up of evening events, an awards ceremony, the exhibition itself, and much more. Log into the event's matchmaking app to connect with other Laval Virtual attendees and exhibitors.
Laval : the capital of Virtual Reality
This iconic event has elevated Laval (Mayenne, France) into Europe's XR capital. Over the course of an entire week, Laval Virtual transforms the city of Laval into a hub of all things VR/AR. Come and showcase your cutting-edge innovations at an iconic venue : the Espace Mayenne!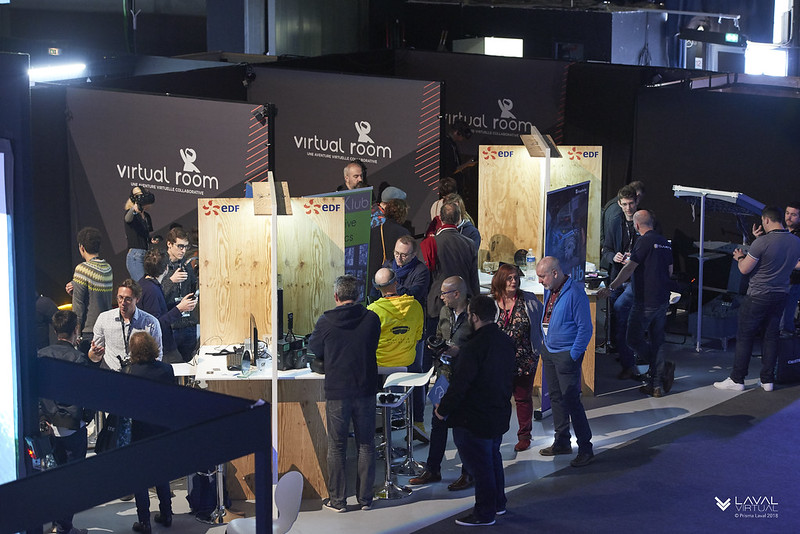 Take part in the biggest VR/AR event !