Showcasing VR/AR talent and their innovations
Several weeks ago, Laval Virtual launched its 25th call for the Laval Virtual Awards. This call was open to all projects developed between January 2022 and April 2023. For the past 25 years now, Laval Virtual has been committed to showcasing XR solution innovators around the world. The Laval Virtual Awards shine a light on remarkable virtual and augmented reality projects and the brains behind them. In each category, 3 projects were selected to compete for an award. The prestigious prize-giving ceremony is set to take place on Thursday 13 April 2023 during the Laval Virtual exhibition.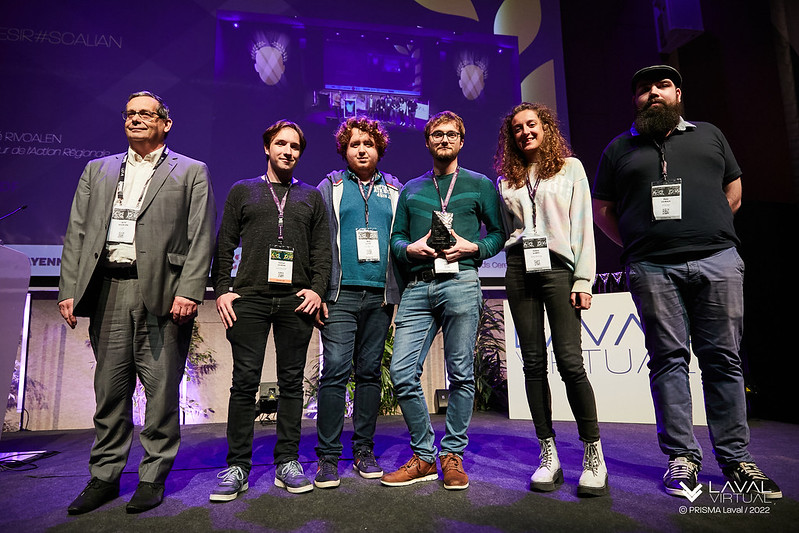 Enterprise & Productivity Solution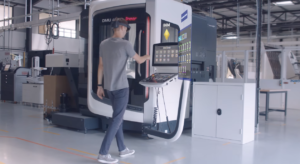 Hall B Booth B41
Spectral TMS
Spectral TMS – Village Microsoft
Spectral guides your technicians in real time in their daily…
Know more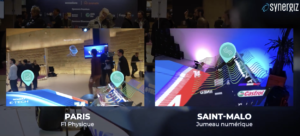 Hall B Booth B41
Synergiz
Synergiz – Village Microsoft
Amongst all the challenges a company faces, it is essential…
Know more
Hardware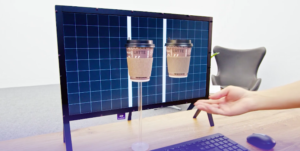 Hall A Booth A55
Illumetry IO motion parallax display
Illumetry
Illumetry IO is a unique holographic display that offers an…
Know more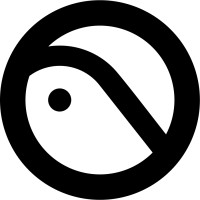 Hall A Booth A64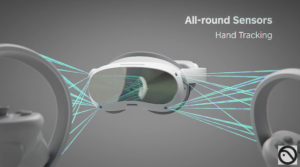 Hall A Booth A64
PICO 4 – Enterprise
Pico
PICO, a leading VR brand with independent innovation and R&D…
Know more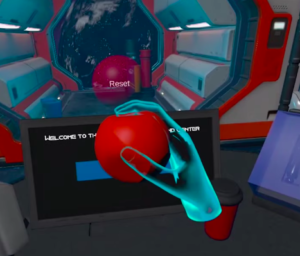 Hall A Booth A74
SenseGlove
Sense Glove
SenseGlove Nova is a haptic force-feedback glove designed specifically for…
Know more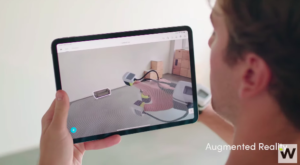 Hall B Booth B11
Touch DIVER
WEART
TouchDIVER is a wearable device that lets users feel tactile…
Know more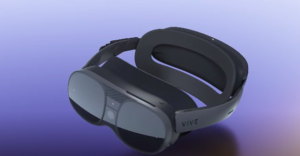 VIVE XR Élite
HTC Vive
VIVE XR Elite is a next-generation experience. Lightweight (625g), powerful,…
Know more
Developer & Authoring Tools
Snapdragon Spaces XR Developer Platform
Qualcomm Technologies, Inc.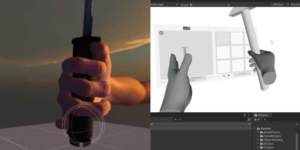 The Gleechi Platform
Gleechi
Our platform is built based on awarded research from the…
Know more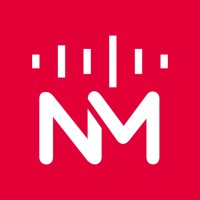 Hall A Booth A86
Virtual Acoustic Mixer
Noise Makers – Destination Rennes
Virtual Acoustic Mixer is an authoring tool to deliver high-quality…
Know more
XR for a Cause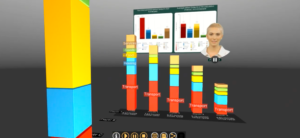 Carbon Detox
The Lucid Dreams Company
Carbon Detox provides a unique ability for people to understand…
Know more
Hall A Booth A22
GEODINO
Volumetric Studio
Discover the new educational and immersive virtual reality adventure produced…
Know more

Hall C Booth R3
Meta Table β
Kanagawa Institute of Technology and OryLab Inc.
Meta Table β is a table where people in remote…
Know more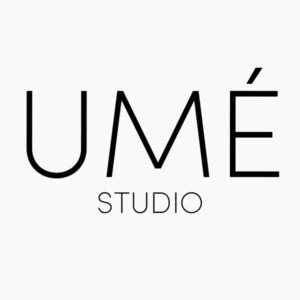 Virtual Worlds & Metaverse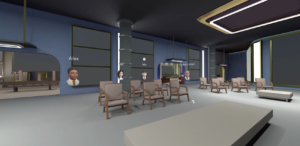 Aptero
APTERO
Aptero is a webXR metaverse platform that integrates with collaboration…
Know more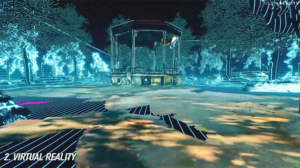 The Metaverse Park
Delta Reality
How can we blur the line between digital and physical…
Know more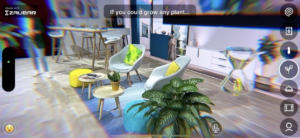 ZAUBAR Magic
Zaubar
ZAUBAR Magic is ZAUBAR's latest project transforming written and spoken…
Know more
Education & Training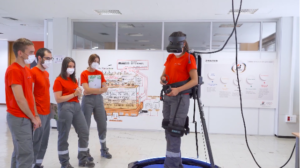 Bridgestone b-campus-training 3.0
Audace & Bridgestone
Pour tous les acteurs industriels, la formation des nouveaux arrivants…
Know more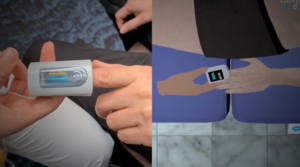 Medical Procedural Training
CTD AS
Training in VR is realistic and immersive, and research shows…
Know more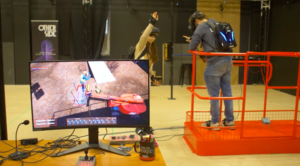 OTHERSIDE STUDIO
OTHERSIDE
We have created for the construction trades training center ECIR…
Know more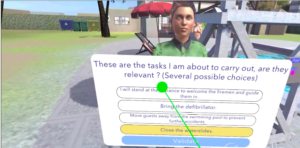 Red Alert by Excelia
Excelia
'Red Alert!' aims to help students learn how to implement…
Know more
Marketing or Advertising Campaign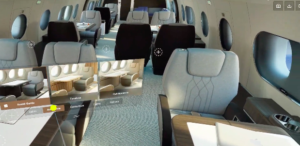 Hall A Booth A33
ACJ : TwoTwenty Configurator
Ls-Group
LS Group, a French company with expertise in virtual and…
Know more
From Fire to Flame: The Journey of Light
Vrisch Multimedia Production
Users embark on the journey through the evolution of lighting,…
Know more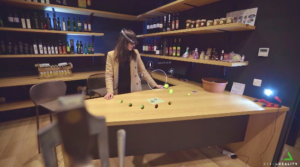 The Life of an Olive
Delta Reality
The project is an outstanding educational experience, where visitors learn…
Know more
Consumer Experience & Entertainment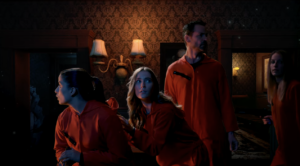 Don't Scream – The Park Playground
The Park Playground
The Park Playground presents a new Virtual Reality experience: Don't…
Know more
GRAND LARGE
SAOLA STUDIO
Grand Large is an immersive experience, based on the use…
Know more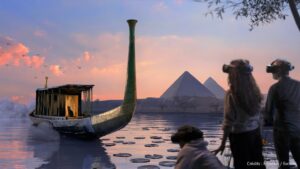 L'Horizon de Kheops
Emissive
Accompanied by goddess Bastet, travel through time and dive into…
Know more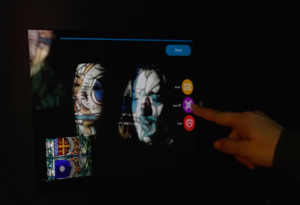 The Shapeshifter (Le Métamorpheur)
ENTER.black
The Metamorpheur is a customised photocall that uses micromapping and…
Know more
Partner of the AWARDS
EDF
EDF, partner of Laval Virtual Awards, is the leading producer and supplier of electricity in France and Europe.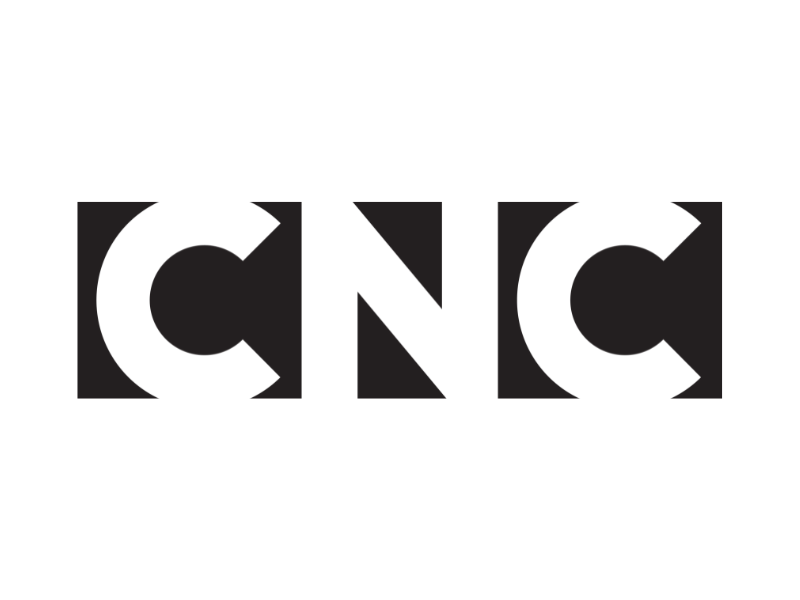 Partner of the AWARDS
CNC
Within the Centre National du Cinéma et de l'image animée, the Fonds d'aide à la Création Immersive supports innovative audiovisual works based on an immersive creation approach. It aims to encourage the emergence of creative, ambitious and internationally-oriented immersive works.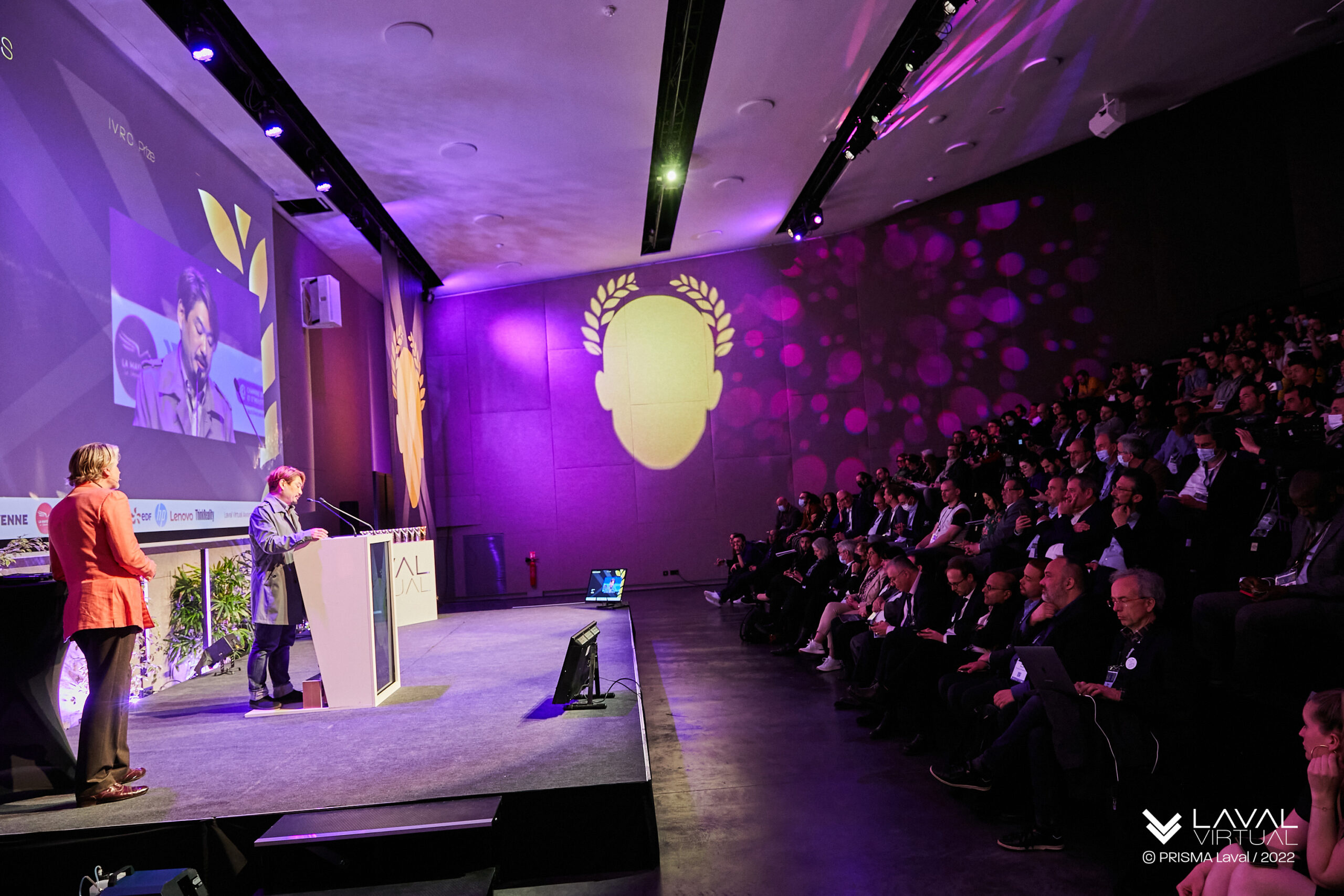 TAKE PART IN THE EVENT