25TH EDITION
LAVAL VIRTUAL
THINK THE
FUTURE!
From April 12 to 16, 2023
Laval – FRANCE
GET YOUR TICKET
Join the leading event dedicated to VR / AR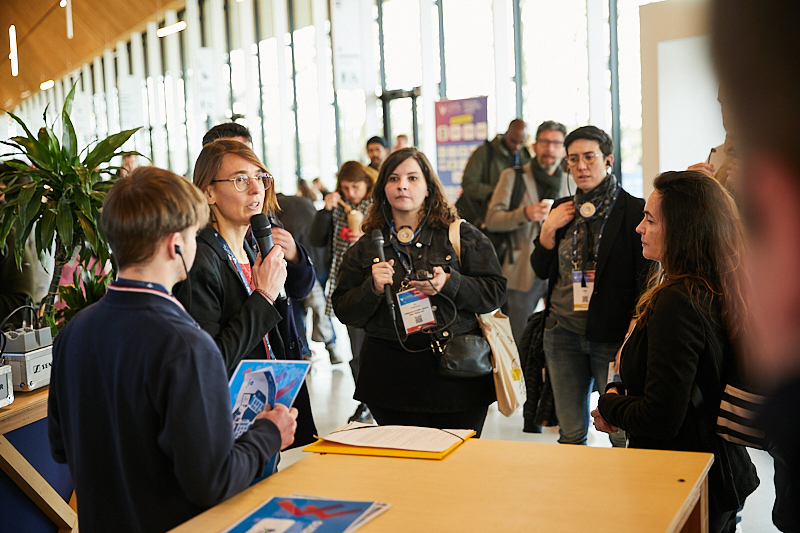 The exhibition dedicated to VR/AR/XR & Metavers technologies
Laval Virtual, the first event dedicated to immersive technologies (virtual reality, augmented reality) which gathers the all European AR/VR community since 1999.

In April 2023, 12 to 16, this is an unique opportunity to connect with clients and future partners through 5 days of conferences and exhibition, including 3 professional days. Learn about how to use AR/VR technologies selected by an international expert panel. Test inspiring XR contents and emerging technologies demos. Discover pioneering projects and meet a multi-disciplinary ecosystem and an exceptional opportunity for networking in Laval, the world capital of VR / AR expertise.
Discover the exhibition
1:18
THINK THE FUTURE !
Expert VR/AR exhibitors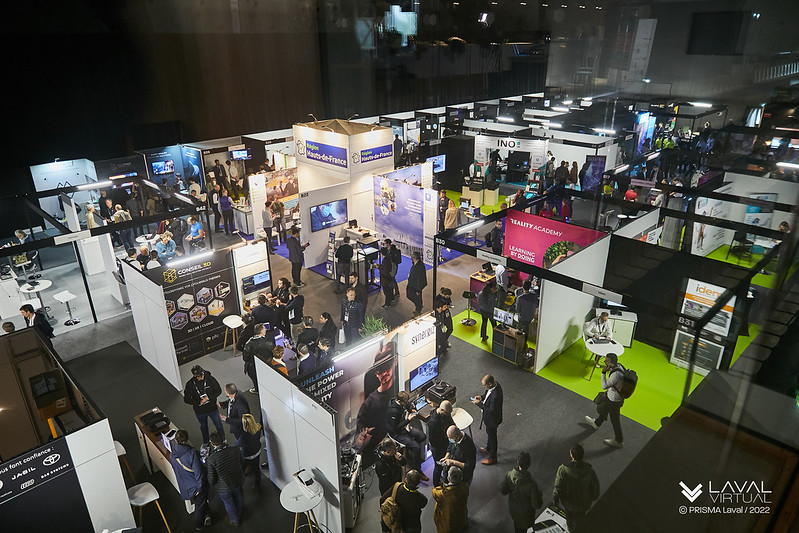 Industry pros, start-uppers, academics, creatives and pioneers in immersive technologies have been flocking to the Laval Virtual exhibition since 1999 Europe's world-renowned leading VR/AR exhibition Laval Virtual is celebrating its 25th edition ! Not to be missed
Inspiring industry talks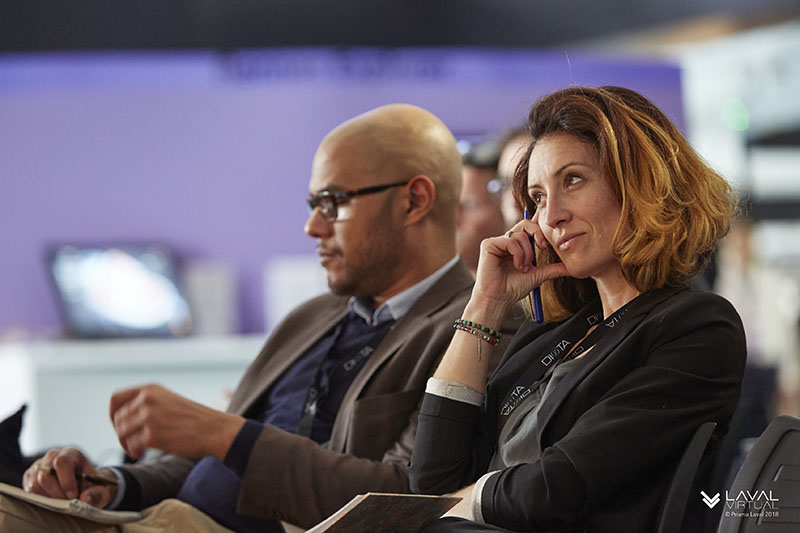 Immersive technologies are evolving at rapid pace and playing an increasingly key role within our societies, in a phenomenon as fascinating as it is unsettling. From 12 to 16 April, the 25th edition of Laval Virtual dives deep into these issues, handing the mic over to the sector's experts in a bid to imagine the future. A golden opportunity to spot trends thanks to a clear, incisive vision of future developments.
Networking opportunities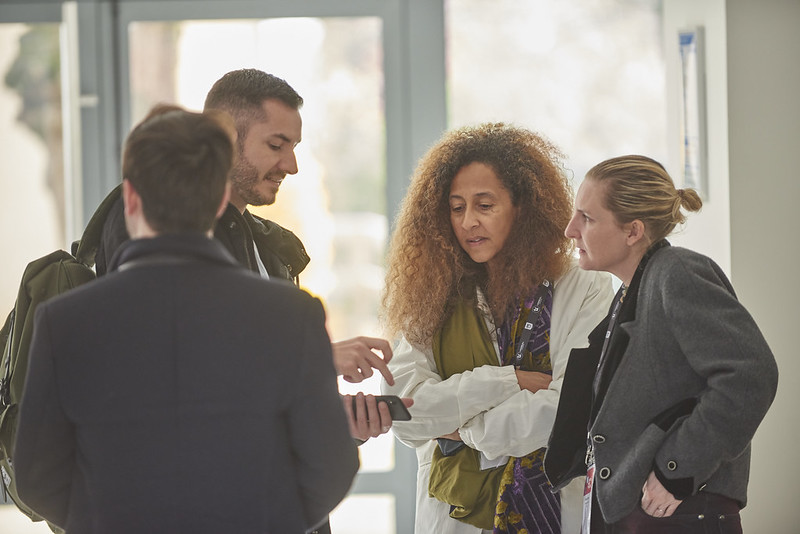 Laval Virtual is awash with opportunities to connect with others thanks to a jam-packed line up of evening events, an awards ceremony, the exhibition itself, and much more. Log into the event's matchmaking app to connect with other Laval Virtual attendees and exhibitors.
Fun, unforgettable evenings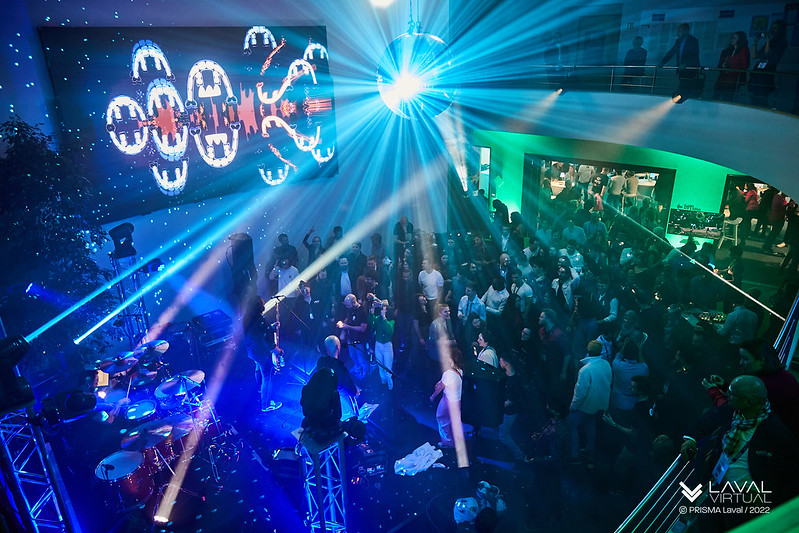 Laval Virtual means fun, unforgettable evenings too, especially the renowned Laval Virtual Party! This year, we've got yet another memorable evening in store for you. Full pass-holders are cordially invited to the exhibition's former venue in the heart of the city centre for a night packed full of surprises and a DJ!
CONFERENCES
From the 12th to the 16th April 2023, recognized visionaries and international experts will share their knowledge with a professional audience through a conference program dedicated to VR and AR (virtual and augmented realities). This avant garde event is The place for questioning ourselves, getting inspired, discovering and learning more about immersives technologies.
The future of XR – What to expect?
The latest technological breakthroughs are increasingly high-performing, with effects that are increasingly realistic, for results that will soon be indistinguishable from reality. From Europe to Asia, this half-day serves up a snapshot of the biggest developments expected to emerge over the next decade. Microsoft, Qualcomm, renowned scientists and more come together to share their expertise for a glimpse of the future. Available to Full Pass holders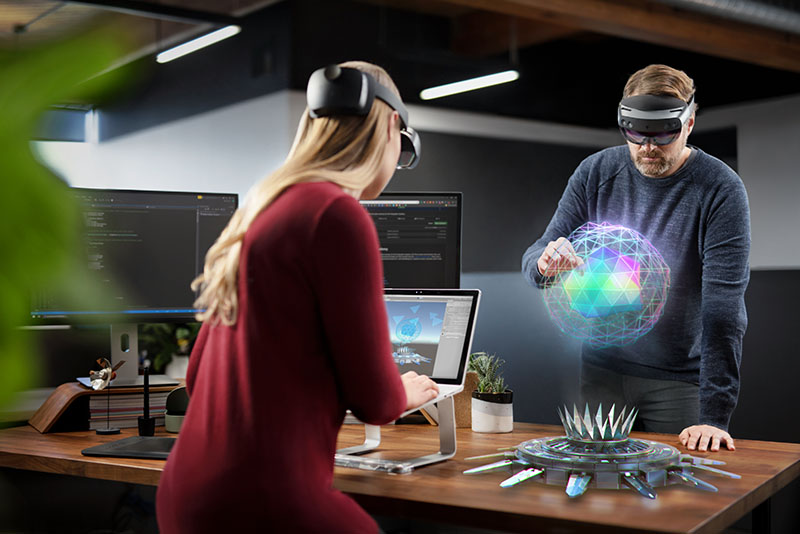 Masahiko INAMI
The University of Tokyo
Othman CHIHEB
Hololens – Microsoft
EXHIBITORS
I am…
The event dedicated to VR/AR